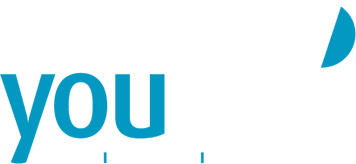 What are you looking for?
Live from the blog
YOUNITY CELEBRATES IDAHOT
Ordonnances Delhaize: le droit de grève est-il en péril comme l'affirment les syndicats ?
EPM Formations : Les élections sociales 2024
Un piège devenu classique : services de garde, temps de travail et rémunération
Les données recueillies à partir d'un système de géolocalisation sur un véhicule de fonction peuvent-elles être utilisées à l'appui d'un licenciement ?
Télétravail frontalier et transfrontalier : un nouvel accord-cadre relatif au régime de sécurité sociale possiblement applicable en Belgique à dater du 1er juillet 2023
Wijziging van de Wet Eenheidsstatuut – Verduidelijking van de opzeggingstermijnen wanneer een werknemer ontslag neemt
Succession des contrats de travail à durée déterminée et contrats de remplacement limitée à partir du 8 mai 2023
Ontslag om dringende reden: door de werkgever geleden schade relevante factor bij de beoordeling van de ernst van de tekortkoming?
Pension anticipée et régime fiscal du capital de pension complémentaire : rappels
About us
Younity is a law firm specializing in the legal aspects of human resources both in the private and public sector. We deal with matters relating to individual and collective labour law, pensions, income tax or questions with respect to new technologies in the working environment.
About us
Our events
Actualités sociales (Laurence MARKEY, Thomas LECOMTE, Nabila NKULUFA)
L'état de santé et le handicap comme élément à prendre en compte dans la relation de travail (Laurence MARKEY, Thomas LECOMTE)
La gestion des risques psychosociaux : quelles obligations pour l'employeur ?
Les élections sociales 2024